The Bitter Breeze is an original cocktail designed to be a bitter digestif with a kick. It is rich, herbal and bitter, with a velvet-y sweetness underneath. I, personally, opt for stirring the cocktail but it could also be assembled like an old-fashioned in the glass.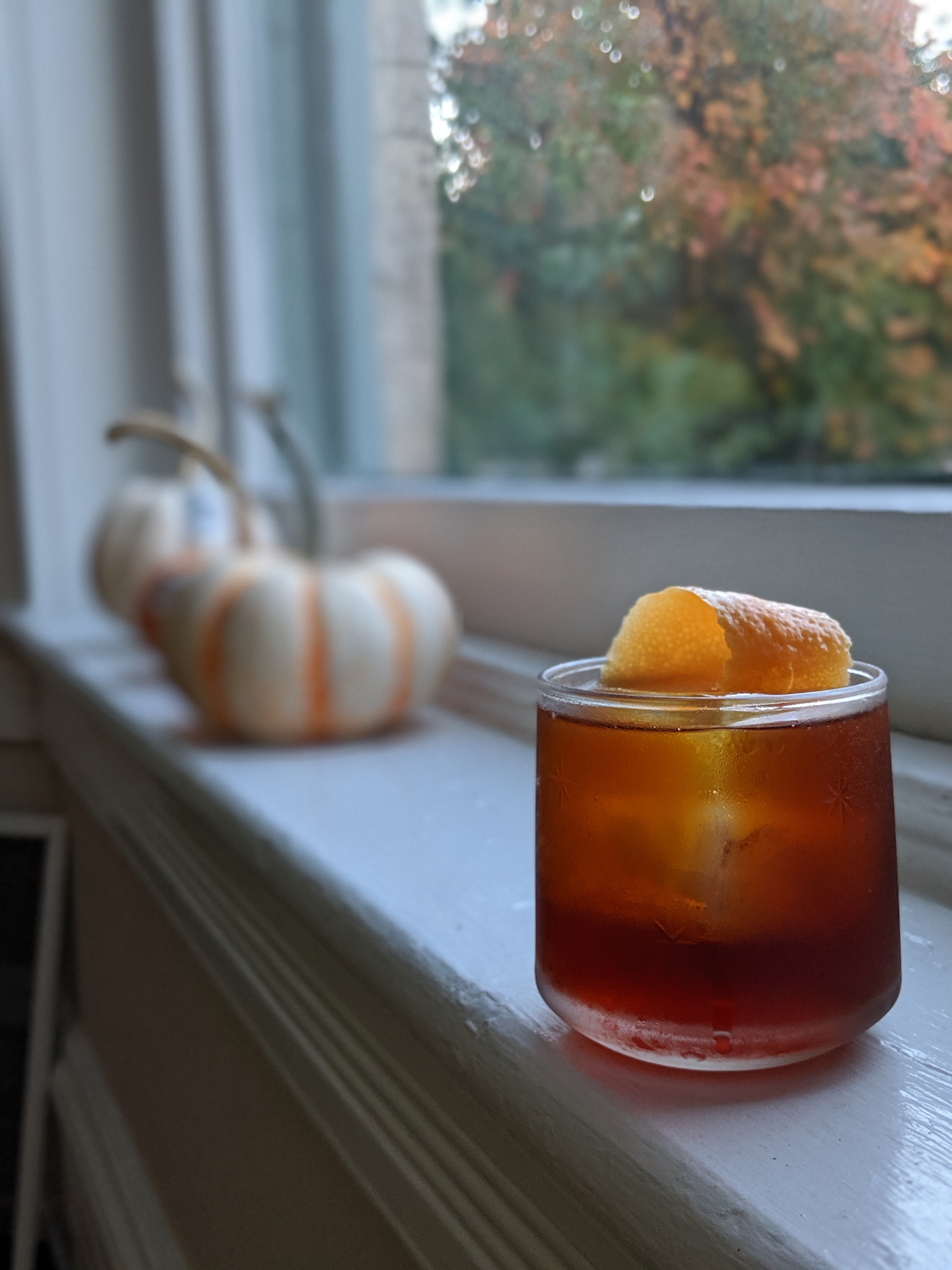 Recipe
The Bitter Breeze
1½ oz Fernet Branca
1 oz Dark Rum
½ oz Falernum
¼ oz Ginger Syrup
Grapefruit twist
Execution
Combine ingredients in a mixing glass. Add ice and stir until chilled. Strain into a chilled rocks glass with fresh ice. Garnish with grapefruit twist.
Ingredients
The Falernum could be home made or any quality brand you can find. Bitter Truth, Fee Brothers, or any others are all fine here.
For the Rum, an aged dark rum is best, the exact origin of which is not particularly important. Any high quality dark rum will be good here, and feel free to experiment with your local selection.
Lastly, for the ginger syrup I am using a homemade syrup of which there are several recipes you can find. Mine tends towards the sweeter side, but still has a nice gingery kick. Depending on the syrup you are using here I think anything from a light ¼ oz to a heavy ½ oz can work in this cocktail. If you are finding this cocktail too bitter for your tastes, you could also increase the ginger syrup.
Finished Drink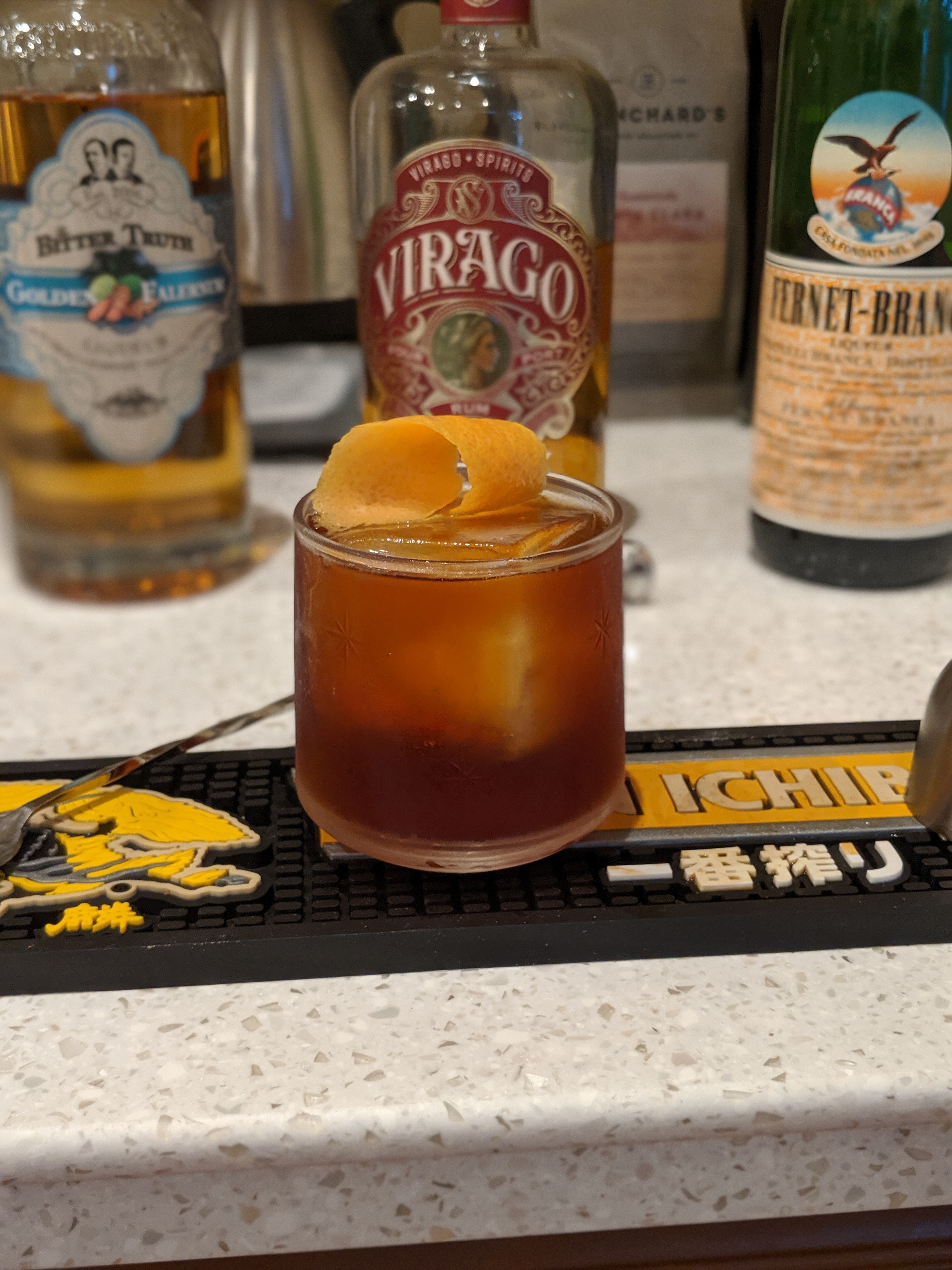 I find this drink to be a wonderful end of night digestif. It showcases all of my favorite aspects of Fernet Branca. There's a wonderful sharp bitterness up front, but as the drink evolves it becomes a velvety sweetness drizzling down your throat. There is plenty of depth of flavor, highlighting the herbaceousness of the Fernet Branca with rich smokey undertones carried through with the rum.
I think the herbal spiciness of the Fernet Branca, falernum, and ginger syrup make this a cool weather drink. If you were to drink it in warm weather, I would maybe lighten it with club soda after stirring but have not tried it myself. Additionally, since the only perishable ingredient is the ginger syrup, which itself has quite a long shelf life, this is a wonderful fallback cocktail you can quite easily keep in stock.